The Sigma 18-50mm f2.8 lens on Fuji X mount has truly changed the way I shoot.

There are three things that really stand out to me about this piece of glass, starting with its weight and size. Weighing in at less than 300 grams, it's incredibly lightweight, making it a joy to carry around. Just a few years ago, who would have thought we'd have a lens like this? Sigma has truly defied the laws of physics with what they've accomplished.

Not only is it compact, but the lens also balances perfectly on my camera. As someone who has always favored Sigma primes, I find myself not missing my 30mm or 56mm lenses anymore. I'd much rather have this single lens than travel with and constantly switch out multiple primes."
And let's talk about the price. At just $549 USD, this lens offers exceptional value. The Fuji equivalent, which may be optically superior, costs nearly double the price when bought new. But, ask yourself, does it really warrant paying double when the Sigma 18-50mm f2.8 lens delivers outstanding performance?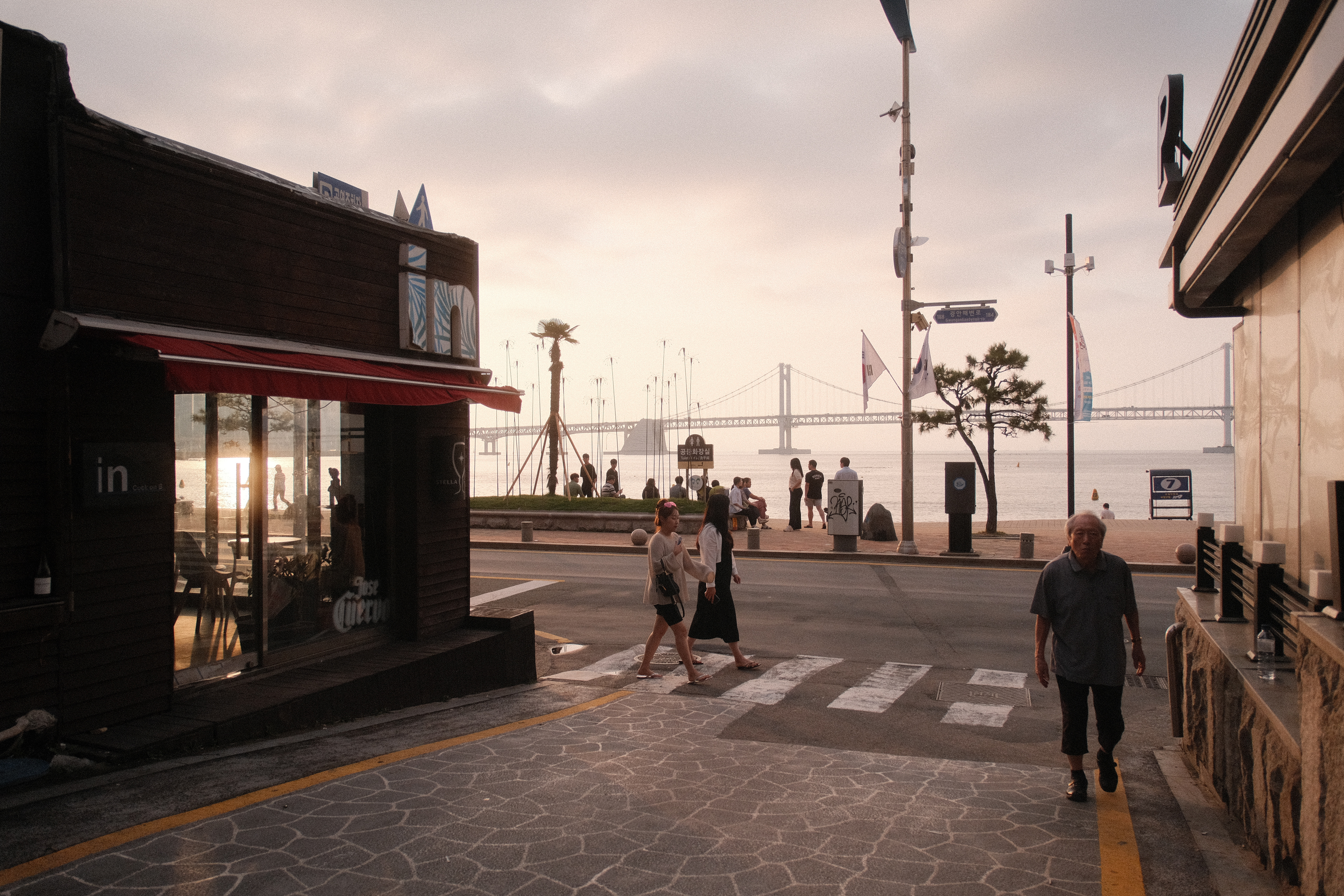 But what matters most is the image quality, right? Well, rest assured, this lens won't disappoint. The images it produces are truly fantastic, considering its versatility. Not only does it capture stunning landscapes, but it also doubles as a portrait lens, delivering amazing results in both scenarios.
So, if you're searching for a lens that offers incredible portability, outstanding value, and impressive image quality, look no further. The Sigma 18-50mm f2.8 lens on Fuji X mount is the answer. I'm calling this a lens for life, that you can use forever, just like a trusty Toyota Corolla.
In this episode of the Weekend Salaryman I take this lens along on a trip to Busan as I test it out with the Fuji X-S10 as a compact, lightweight, all in one hybrid travel camera set up. All the visuals that you see in this video have been shot using this set up, so sit back, relax and enjoy the sights and sounds as we explore pockets of South Korea's second largest city. And if you're enjoying the video, like and subscribe for more videos showing Fujifilm photography, weekend life and snippets from around South Korea