These are the tools of the trade which I've used for the past few years.

When it comes to gear, I place a premium on keeping it light yet affordable, as there's nothing worse than being weighed down by tons of kit, especially when travelling. This minimalist travel and street photography kit suits my needs as it covers all my needs, allowing me to create high-quality content without breaking the bank.

Affiliate disclaimer:

An affiliate link is a link that refers the reader to an external site with a product or service that they can purchase. If the reader then proceeds to purchase the offer, I (as the referrer) will get a certain percentage of the payment.



While there are affiliate links on this blog, I only recommend products and services that I believe are good for my readers. I will never recommend a product that I don't support.
My Sony A6300 is my primary camera for photo and video. I bought it in June 2018 after selling my Canon 70D. I love the small form factor and great hybrid shooting features.
The 2017 13" MBP is my daily driver for all my tasks – productivity, editing, etc. I use Adobe CC 2019 (Lightroom, Photoshop) as well as Final Cut Pro X.
This was the first lens that I bought along with my Sony A6300. I love that it's so versatile yet fast and sharp.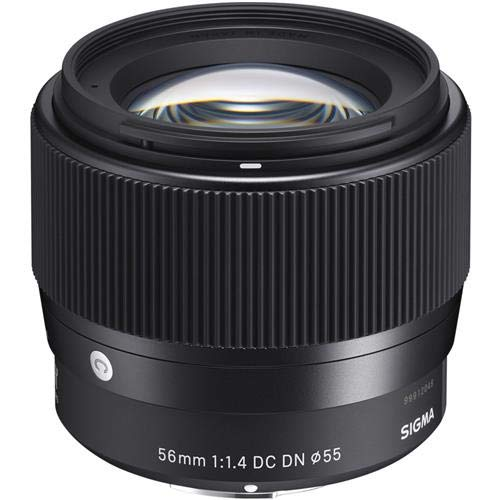 The Sigma 56mm f1.4 is a fantastic street and portrait lens with an 84mm full frame equivalent. Fast and sharp with superb autofocus performance, even wide open.
This is a 20mm fixed length Sony pancake lens for E-mount. I absolutely love using it because it's so tiny and means I can take my a6300 anywhere. At 30mm FF equivalent it's wide enough for tight spaces and the f2.8 aperture means it's good for lowlight. It's certainly not a perfect lens but it's very enjoyable to use.
My go-to for filming POV street photography videos, or when I need a camera that's capable of taking a few knocks and splashes. I've been well impressed with the 4K 60fps footage coming from this little device.
My first drone and one I'm thoroughly enjoying. Small enough to take with me anywhere, but perfect for compiling travel aerials.
I bought this second-hand in Vietnam and found that it works well when you need to quickly access your camera. The modular Peak Design clips are also very useful for quickly unbuckling your camera from the neck strap.
The Manfrotto Street Camera Messenger bag fits my entire kit without being overly bulky. It includes a removable padded compartment, space for a 15 inch laptop, and handy front and back pockets.
This Sandisk 500GB SSD is my 'working' hard drive which I use to quickly access all the projects that I'm currently working on. I like that it's durable against the elements and also comes with a handy USB-C to USB adapter.