Bucket list:
"A number of experiences or achievements that a person hopes to have or accomplish during their lifetime."
The hangover of euphoria sat heavy in the air the next morning. We loaded up on the buffet breakfast at our hotel in Hammatsu and set off on the Shinkansen bound for Shinagawa, just outside of Tokyo. From there, we would navigate using the local metro to our capsule hotel in Asakusa.
The initial plan was to stop off at Fuji City to take in some views of the famed
Mount Fuji.
That changed, as we decided to prioritise getting to Tokyo instead. Just as well, because as majestic as Mount Fuji is in the flesh, it wasn't particularly captivating on this sunny autumn morning. What was captivating was the Shinkansen; a truly astounding marvel of modern engineering. The ability to be transported by rail, in comfort, at breakneck speeds was certainly not lost on me. Pricey as it may be, I can see why this feat of rail is so such a colossal symbol of Japanese invention and a point of national pride.
Yet another bucket list experience, achieved.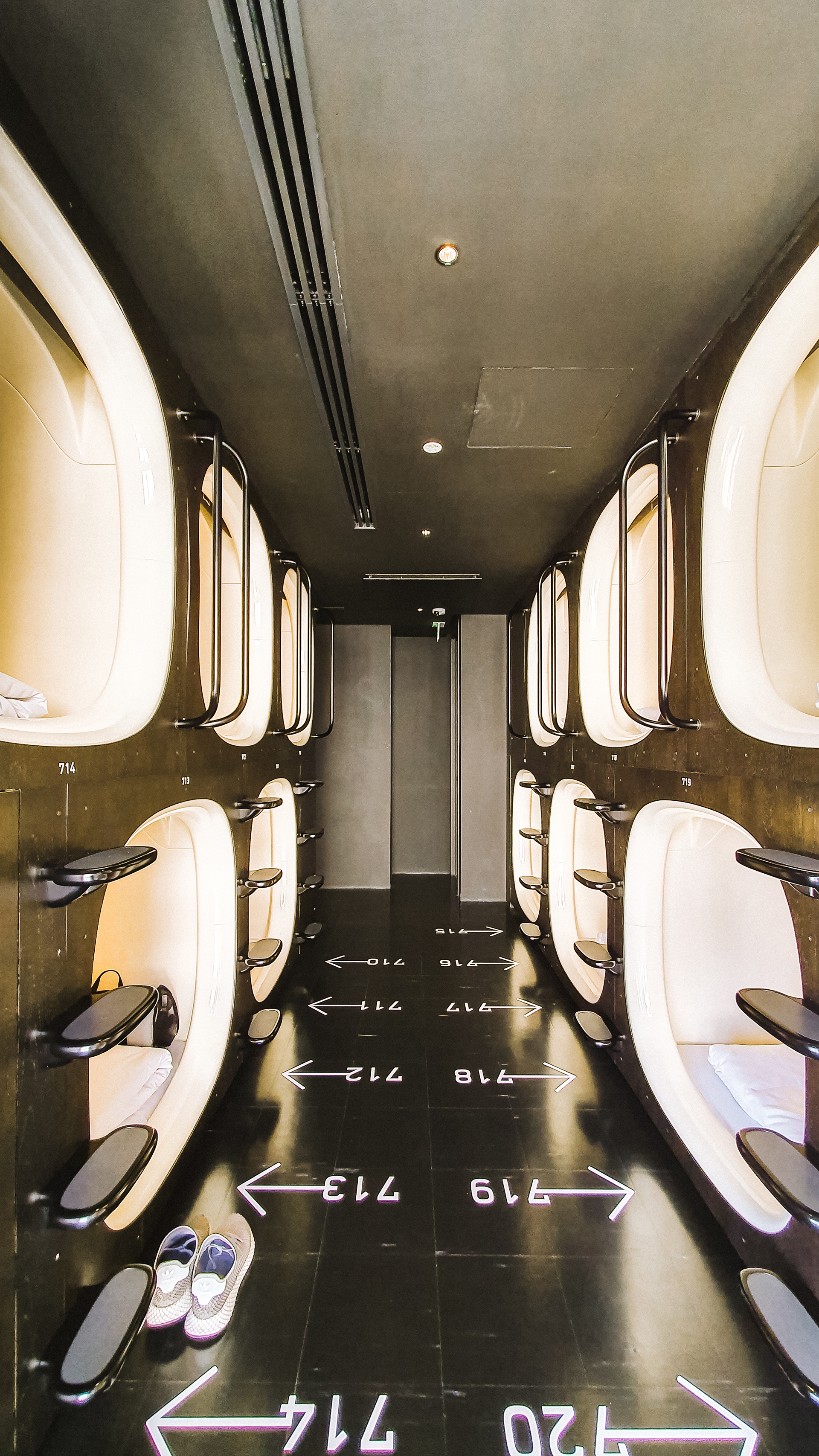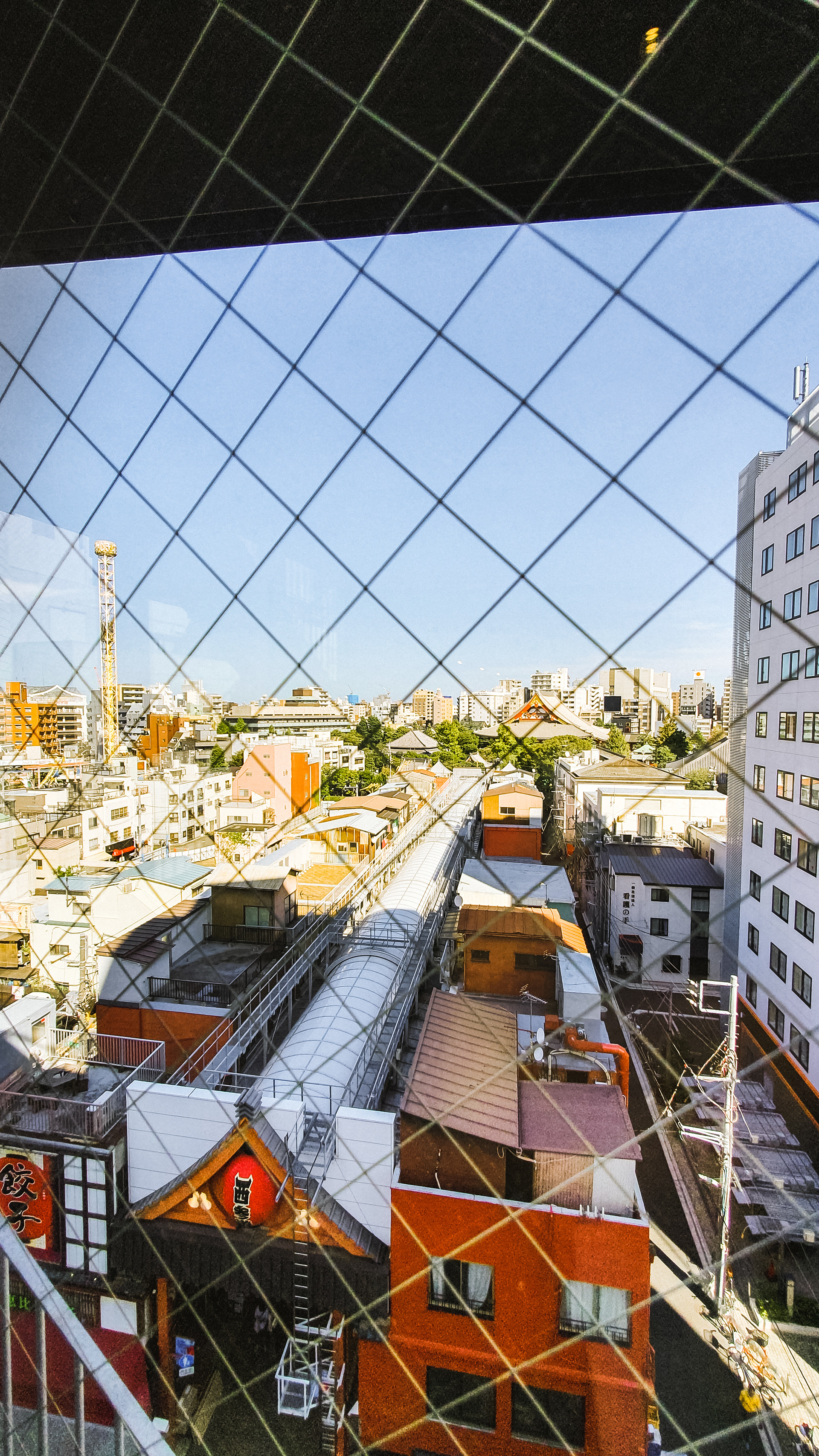 We dropped off our bags at 9 Hours and ventured off around Asakusa. Apart from what I'd seen online, I knew almost nothing about Asakusa beyond it being somewhat of a more traditional area, with the Sensoji Temple peering out over the surrounding alleys.

I'm happy to report that Asakusa was simply enchanting.
From the larger-than-life Sensoji Temple gate, to the panoramic views of the Tokyo Skytree from the Culture Centre, Asakusa was a step back in time to tradition.  More traditional than mainstream, this area felt like just the right balance of touristy and novel. It's a place where you can easily get lost by simply wandering the streets, and find your way back within a few minutes. The lively eating streets were abuzz with excitement around the rugby and the atmosphere, well the atmosphere was euphoric. I pulled up a stool at an establishment and absorbed the scenes in wonderment.

After some entrees in Asakusa, it was over to a pub in
Ueno
to watch the rugby. Once again, the atmosphere was simply electric. Everyone was jovial as Japan conquered Samoa in their Rugby World Cup encounter.
Day 2 in Tokyo was a little overcast and gloomy, almost as if the city was nursing a hangover from the night before. Given that coffee is of utmost importance to me, I prioritised finding an outlet. One thing I will concede is that coffee shops seem far more ubiquitous in South Korea than Japan. I'm still not sure of the reason for the abundance of coffee in SK, but I can certainly say that it has changed my coffee habits.
I found a small coffee shop by the name of Sukemasa Coffee. One variant that caught my eye was the brûlée latte. This is one drink where I struggle for superlatives. The best way to describe it is a heady blend topped with a perfectly crisp layer of caramelised goodness. Sublime.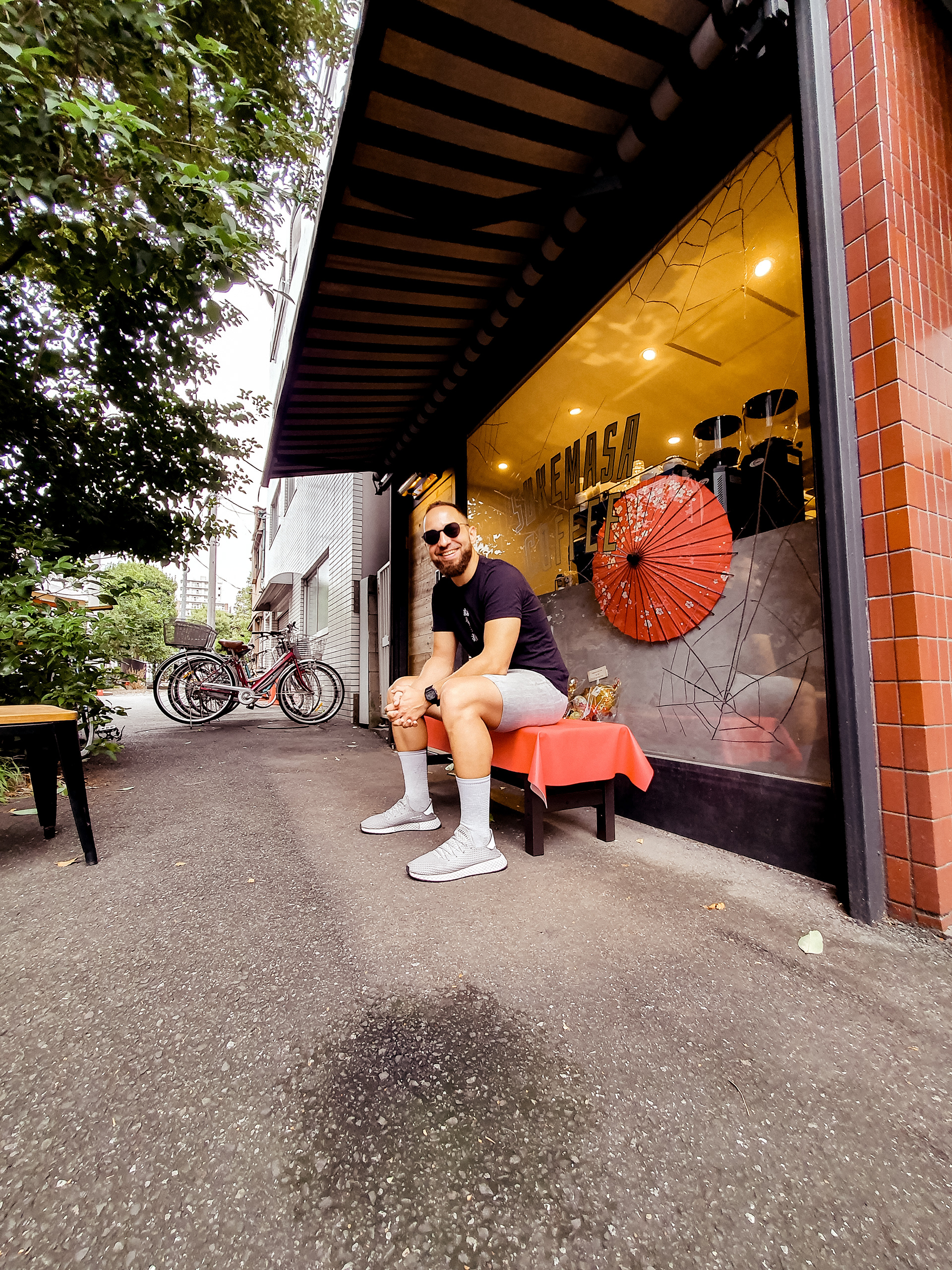 After dropping off bags at Hamacho Hotel, we took a trip to the high streets of Ginza. I'd say this area is akin to the prosperous district of Gangnam; a place where the well-heeled come to both flaunt and spend. A sprawling, modern piece of the puzzle that is Tokyo, I'd say Ginza is best enjoyed with a credit card at the ready.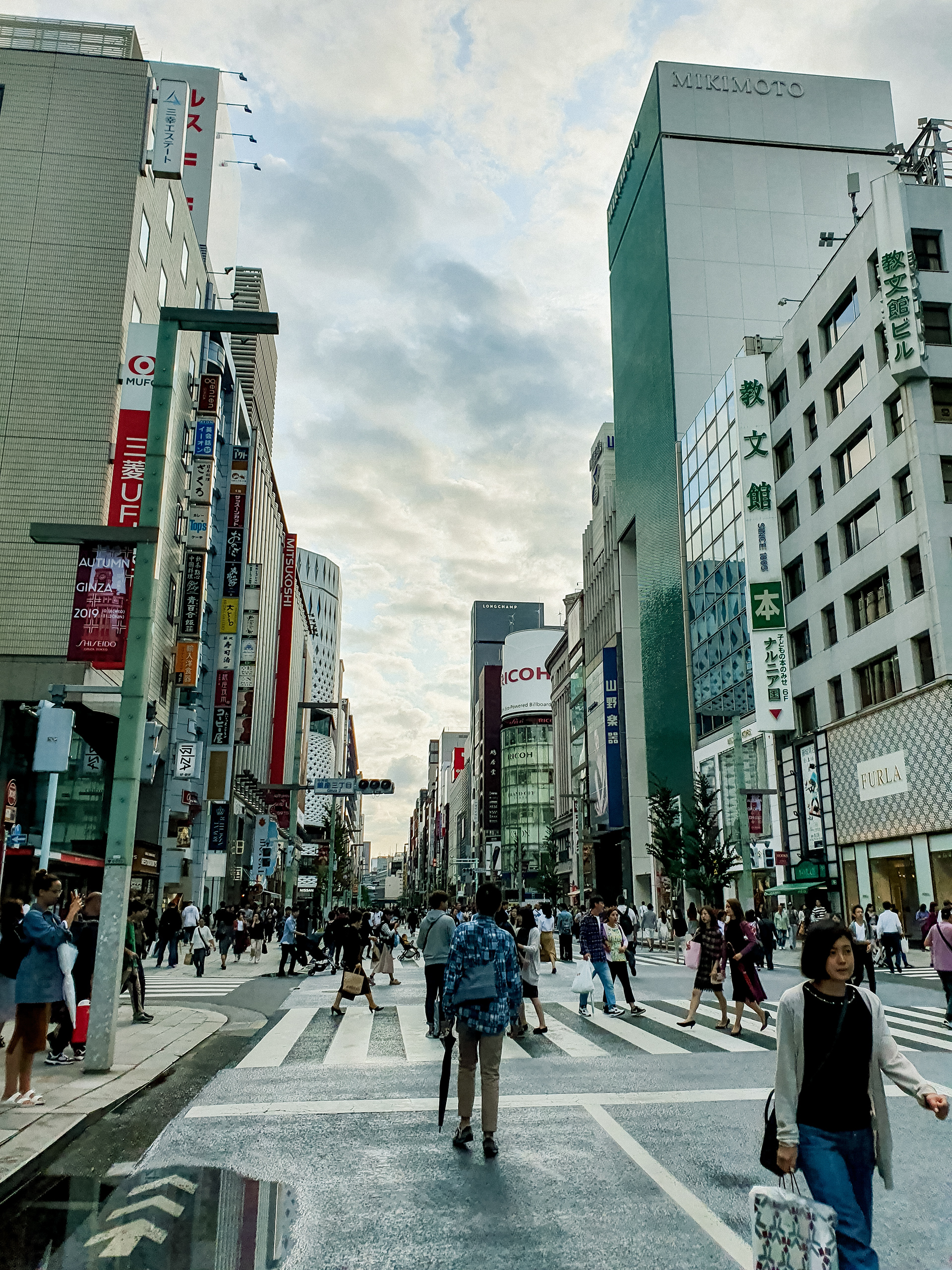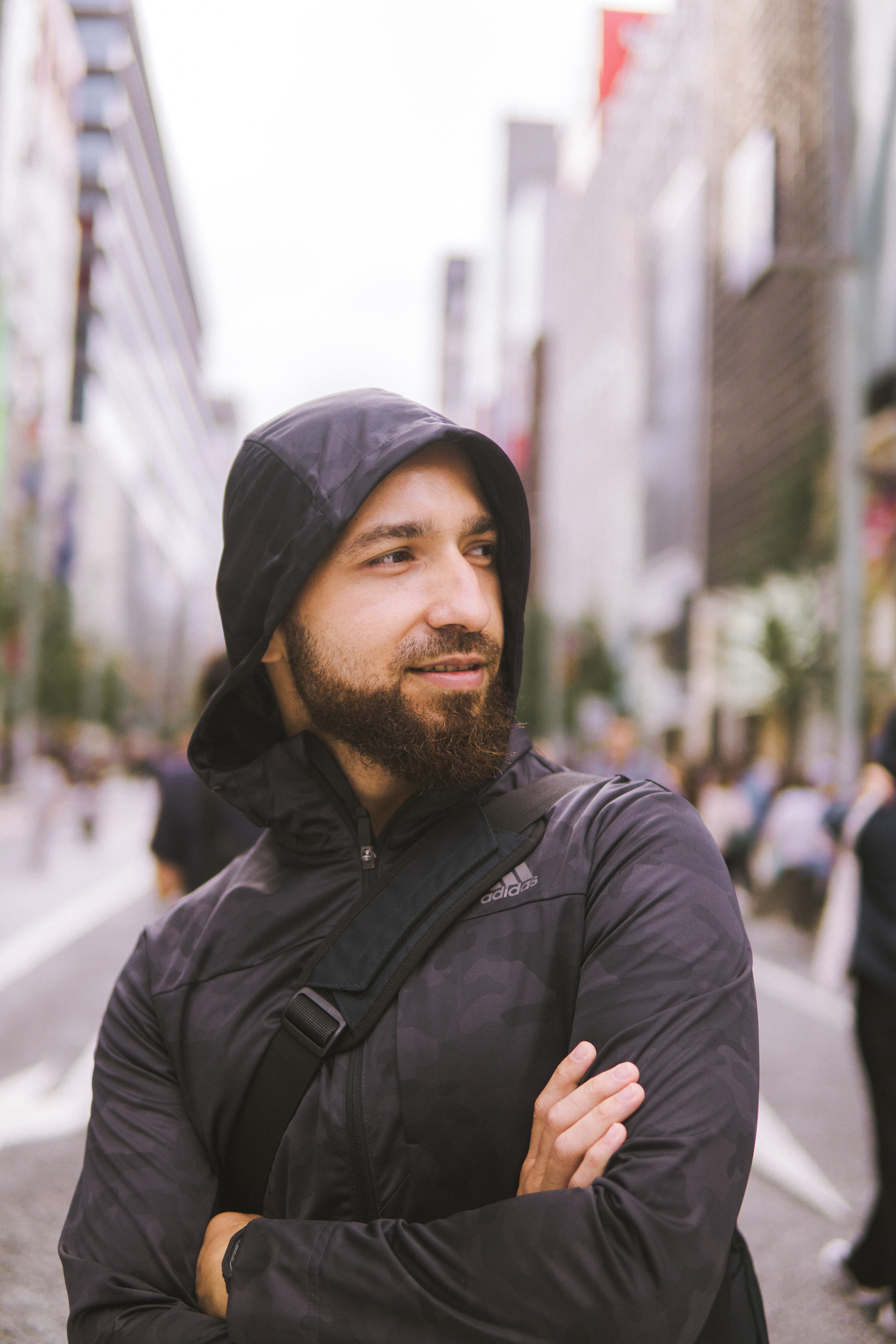 The final Sunday evening stop was
Akihabara
, a district known for its plethora of electronics shops and anime outlets. Stores here are packed with trinkets and women dressed maids beckon you to visit their cutesy (or kawai) cafes. On this particular evening there wasn't much going, but the eerie silence on the streets of Electric City made for a beguiling aura.
Monday was yet another jam-packed day of exploring, encompassing
Shibuya, Harajuku and Shinjuku
. To me, these are the quintessential Tokyo districts that you simply have to visit. We've all seen shots of the iconic Shibuya Crossing, and the bright lights of Shinjuku. And of course, what would a trip here be without a delicious crepe in the Takeshita Street of Harajuku.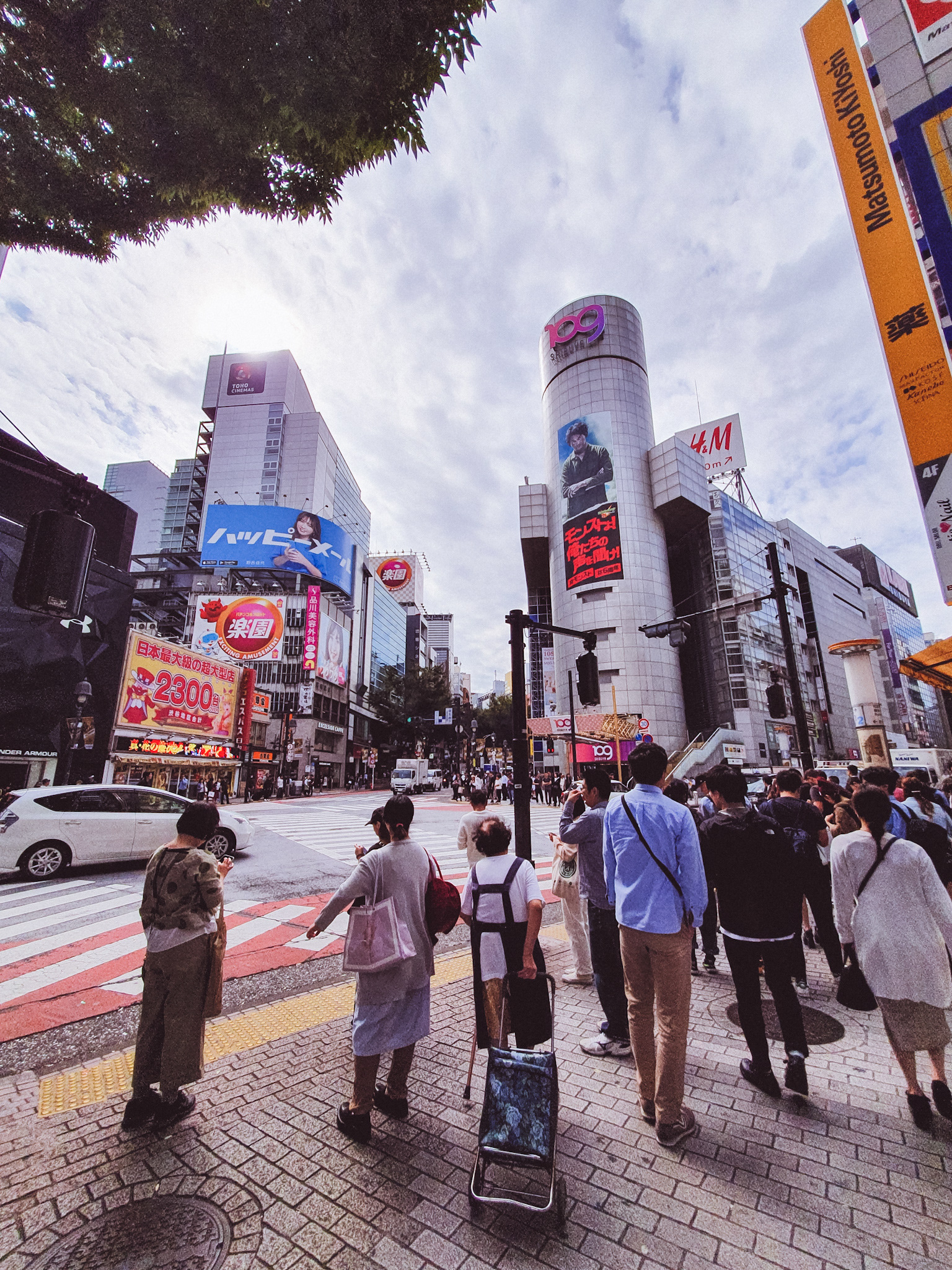 A little later in the afternoon, I stopped off at
Omoide Yokocho
, an intimate network of alleys near the Shinjuku Station. This area is also known as Piss Alley, given that the criminals who used to frequent this area in its heyday would simply urinate wherever they pleased. You'll be glad to know that with its development has come decent sanitation facilities. Dining here is an ambient experience, the orange adornments and restaurant smoke creating a very unique vibe. Naturally, I couldn't resist taking some pictures here and spent a good while moseying about before heading to
Kabuchiko Gate
for a spot of matcha ice cream.
Of course, night time is when these areas truly come alive and I was very lucky to have met up with a fellow photographer, Nicolas Duchem, in Shibuya. He showed me the most visually interesting parts of the district, and it felt good to shoot street photography without feeling rushed. Suffice to say, these are some of the favourite images I've ever taken. The rain came in waves and although I ended up soaked, I was content. I feel like the value of a local guide cannot be understated, especially as a solo traveller. You'll often find out about places you wouldn't otherwise have gone because of someone else's knowledge of an intimate hideaway, which, as I found, made for some amazing shots.

My Type 1 self had, for the most part, planned out almost every step of this trip in painstaking detail. As much as I don't believe that travel is merely a bunch of to-do lists, the sheer scale of Tokyo and number of attractions on offer meant that I couldn't afford to be careless with planning this leg of the trip.
Tsukiji Fish Market
was our next stop and it did not disappoint at all. Although most of the shopping malls seemed very similar, each market that we visited felt unique, and Tsukiji was no different. Although the actual wholesale fish market has now moved to Toyosu, the Tsukiji area still caters largely to tourists and was heaving with bodies when we arrived. Recommendations include the fish cakes, grilled eel and of course, matcha ice cream.
The next stop was
Roppongi
, where I'd planned to go in search of some culture. Suitably satisfied with what Tsukiji had offered up, I was eager to see the Basqiuat exhibition that was being held at the More Arts Centre Gallery at Roppongi Hills Mall. What I wasn't keen on, was paying Y2100 to enter. I figured that money could be far better spent on other things, so we took a walk into the actual Roppongi district and stopped off at the Fujifilm Photography Museum. As a photography nerd I thoroughly enjoyed this. They don't just have the entire line of Fuji cameras dating back to the early 20th century, but also a complete history of film development and different film stocks.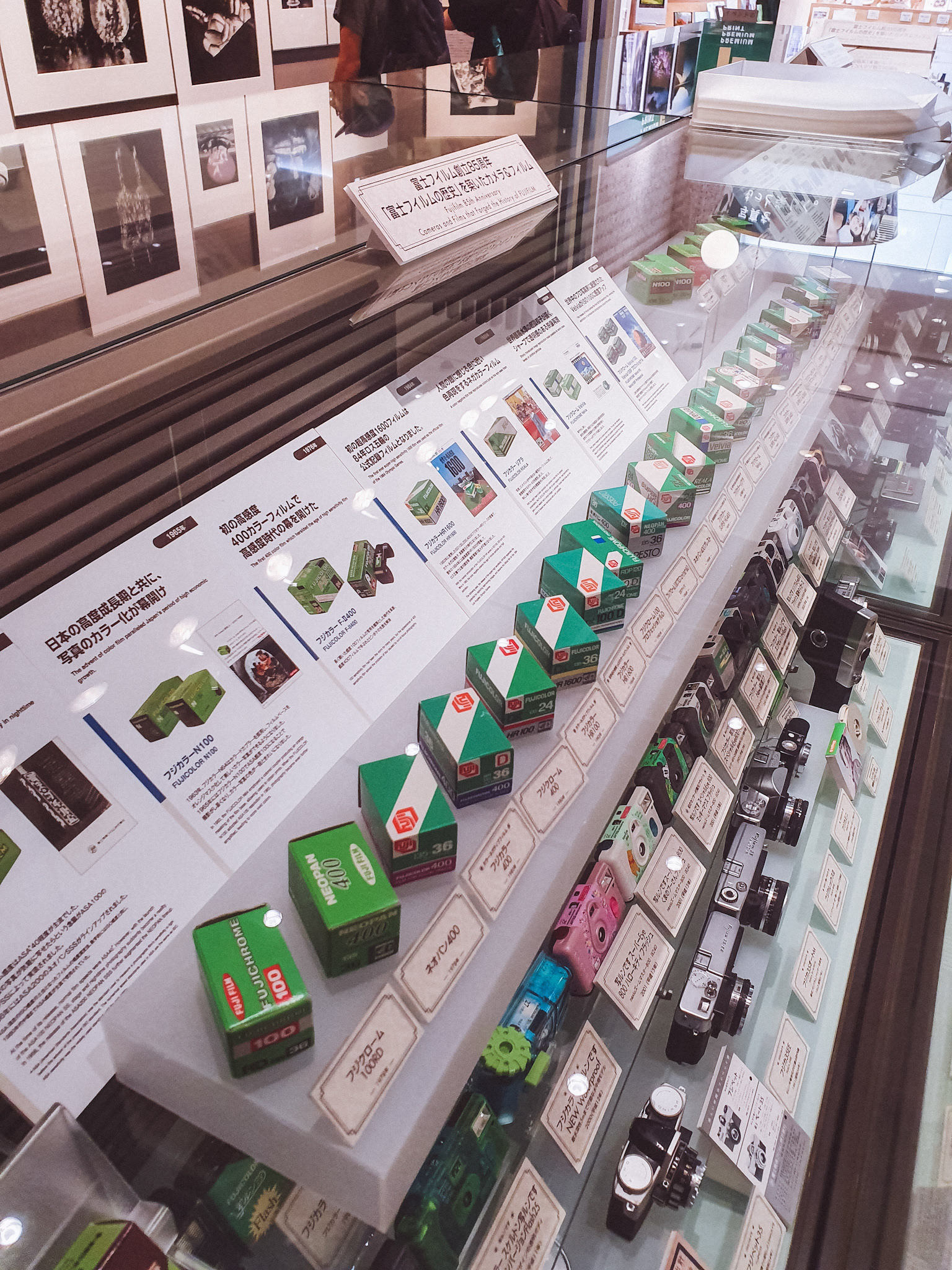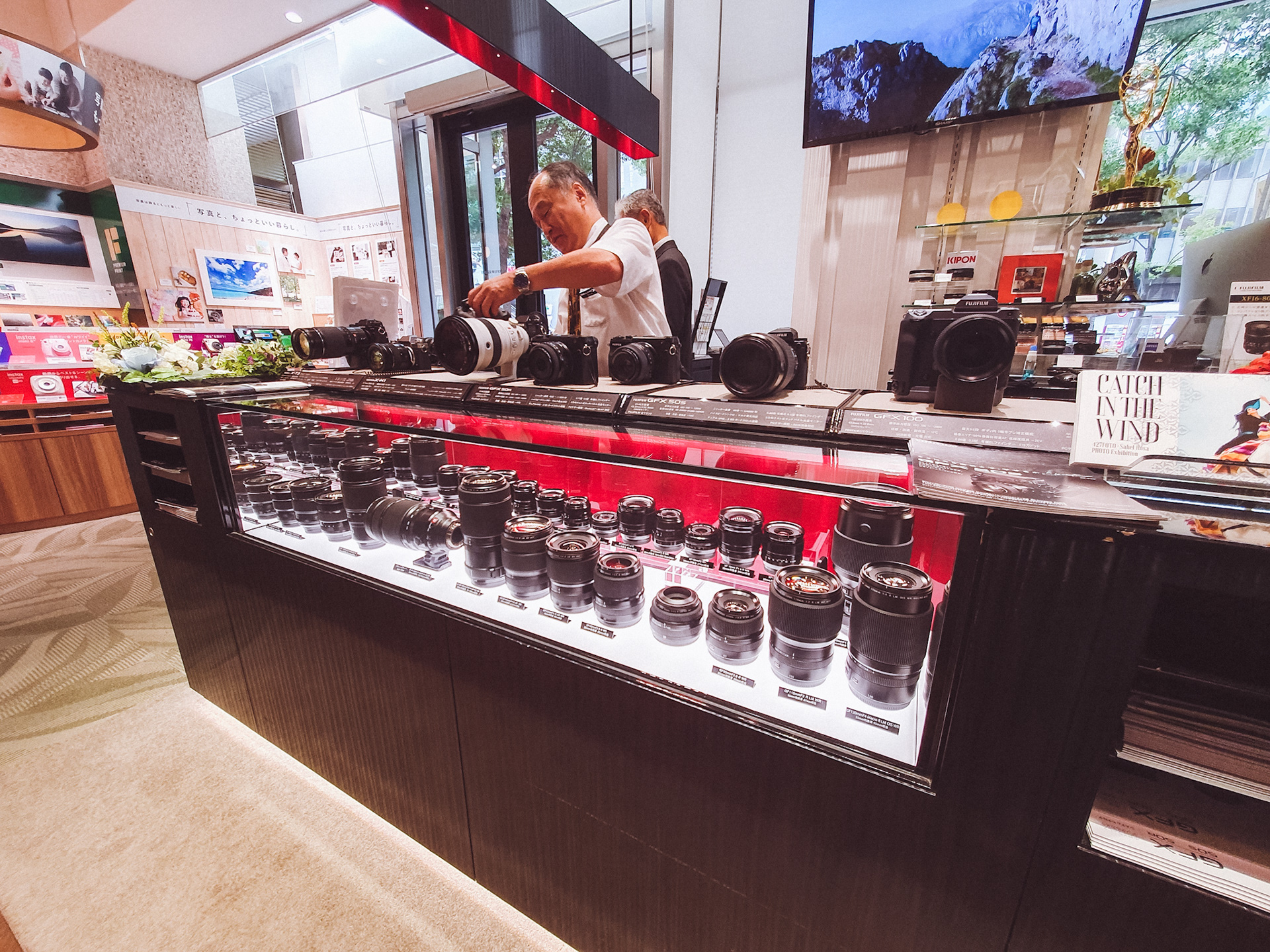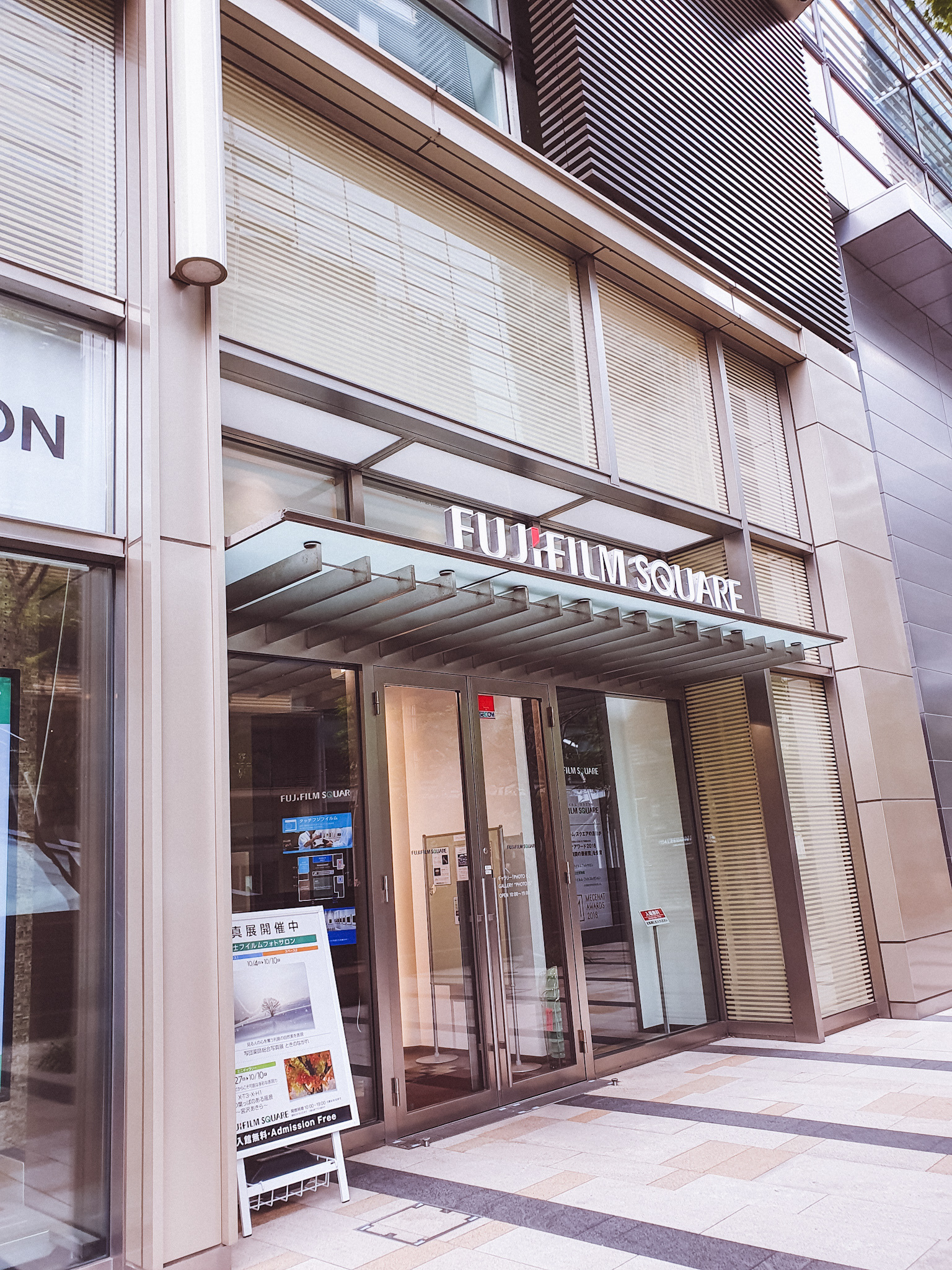 Seeing as I was within spitting distance of Shinjuku, I decided to head back for some pick-up shots. As much as I'd enjoyed shooting here during the day, I knew that I couldn't leave without getting that signature Shinjuku glow, and that golden aura from Omoide Yokocho. I wasn't disappointed in the slightest, and after yet another evening of unbridled photography joy, I ended it in a bar with some strangers, knocking back copious amounts of sushi and imbibing shōchū – as one should do when in Tokyo.

Wednesday was the swansong day in Tokyo, and yet another day which required some nimble travel planning. Today's agenda involved the TeamLabs Borderless art exhibit in
Odaiba
; an immersive digital art installation that leads you into various chambers lit with lasers.
Up to this point we had consumed every imaginable Japanese bucket list dish, from the takoyaki in Osaka to the impeccable sushi the previous night in Shinjuku. But what we hadn't tried was steak; something which Japan is renowned for. Coming across a steakhouse en route to TeamLab Borderless, we pulled up some stools and had a beefy breakfast of a perfectly grilled sirloin drizzled in barbecue sauce. Unconventional, but then again, a bucket list trip required some unconventional decisions.

Taking the sky train to Odaiba was a perfect way to see the greater Tokyo area, with the sea bridge a particularly exciting section of the trip.

As for the TeamLabs exhibit, you really need a solid few hours here to appreciate the scale of what these artists have put together. Unfortunately I only saw about two-thirds of the exhibit before leaving to catch the airport bus to Narita where I'd take a late flight back to Osaka.

All said, Tokyo was truly intoxicating. There's simply so much to do and see here, even five days felt a little too short.

I think what I enjoyed most about Tokyo was just how multifaceted it is. There are pockets of tradition (like Asakusa), hubs of ostentation (like Shibuya and Shinjuku) and little nooks of solace (like Yoyogi Park). If you can wrap your head around the sheer scale of this place and plot out an itinerary around your travel style, then you'll have the time of your life. The best way to explore a place like Tokyo is with intention, you need to be focused about what you want to see and do, or else you'll end up doing nothing at all – such is the design of the city. As for me and Tokyo? It certainly captured me, and visa restrictions aside, I definitely wouldn't mind going back someday.

If you enjoyed this article, sign up for monthly updates as I post travelogues about my trips throughout East and South East Asia, along with videos around street and travel photography.