Coron, Philippines.

This was to be the first stop on a ten-day tour encompassing Palawan and Boracay; a trip which had been in the works ever since my summer vacation schedule was finalised a couple of months prior.

After weeks of eagerly anticipating this trip I made the 6 hour trek from Wando to Incheon, a two-leg bus ride that took almost half a day. My flight to Manila was only at 11.30pm and having arrived with around five hours to kill, I got some food and made myself comfortable.
Fast-forward to about 4am in the Philippines and I found myself navigating the confusing junction that is Ninoy Aquino International Airport. With four distinct terminals, each a fair distance from each other, I had to wait for an airport shuttle to take me from Terminal 3 to Terminal 4. While I was well ahead of schedule and didn't really mind the wait, it was an interesting experience being driven more than 5km to the tiny Terminal 4 which seems to service flights to smaller towns. A few hours and a weather warning later and our little Cebu Pacific turboprop was on its way to Busuanga.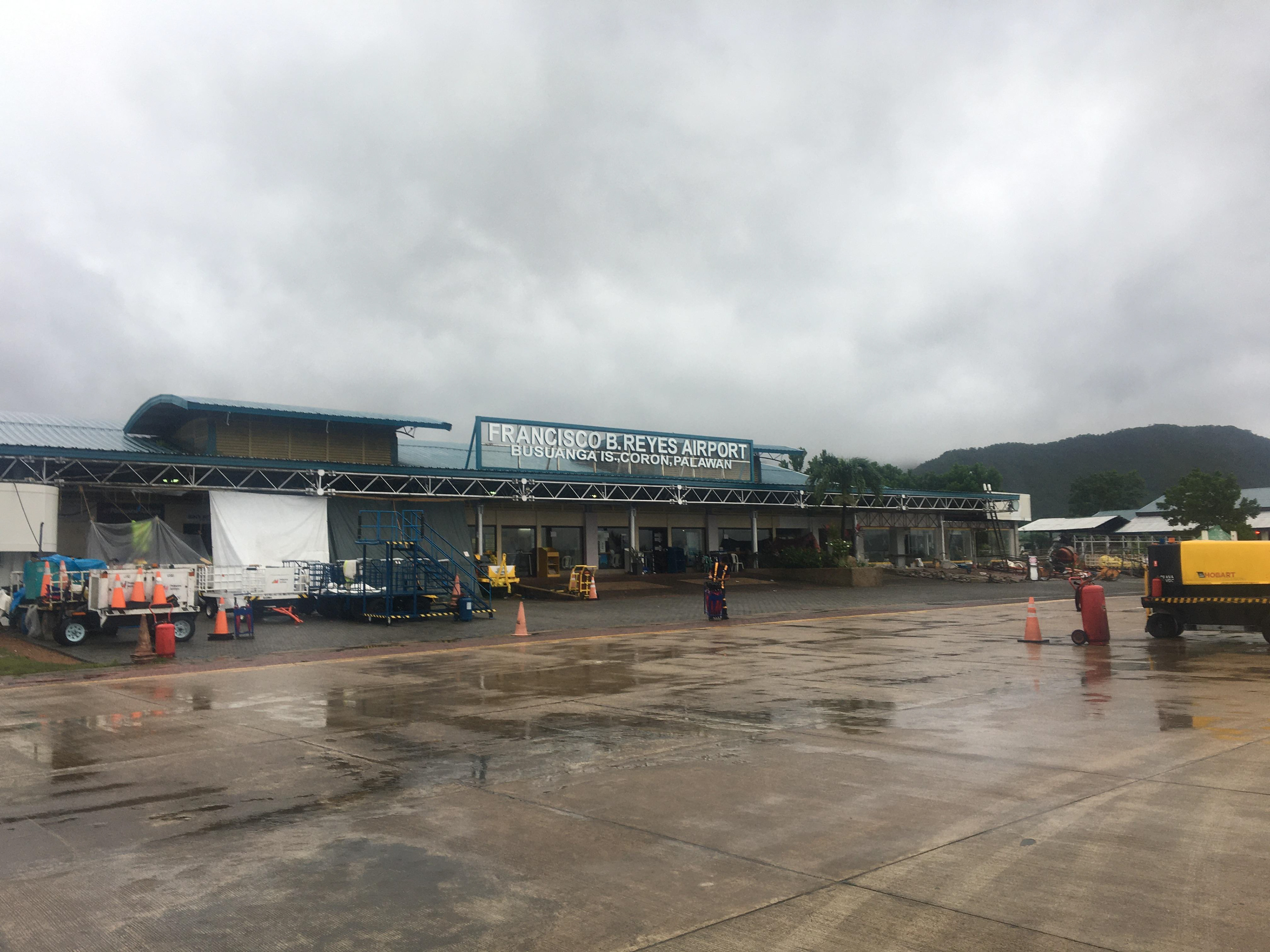 The weather had been ominous since departing Seoul and despite clouds clearing, it was still raining and wet when I arrived in Coron. Waiting in the shuttle, the bumpy ride to Coron Town took about 20 minutes where we were greeted by even more rain, torrential this time. Absolutely exhausted from almost 20 hours of travel, I flopped down on my bed at the rather Spartan lodgings.

Day 1 in Coron was pretty much as uneventful as could be, hampered mainly by the bad weather. In any case, I rented a scooter and did a bit of exploring, found some coffee and had something to eat. My first impressions of Coron Town is that this is pretty much as rural as can be. There was far less high-end, upscale development that I had anticipated – which I suppose is a good thing. The narrow roads teeming with tricycles took a bit of getting used to, but make no mistake, everything you need is here. LTE signal is spotty, but you're not coming here to spend hours on Instagram – you're coming here to get to the islands. And if you can accept Coron Town for what it is; simply a jumping off point to the surrounding islands, then you'll appreciate what the town has to offer.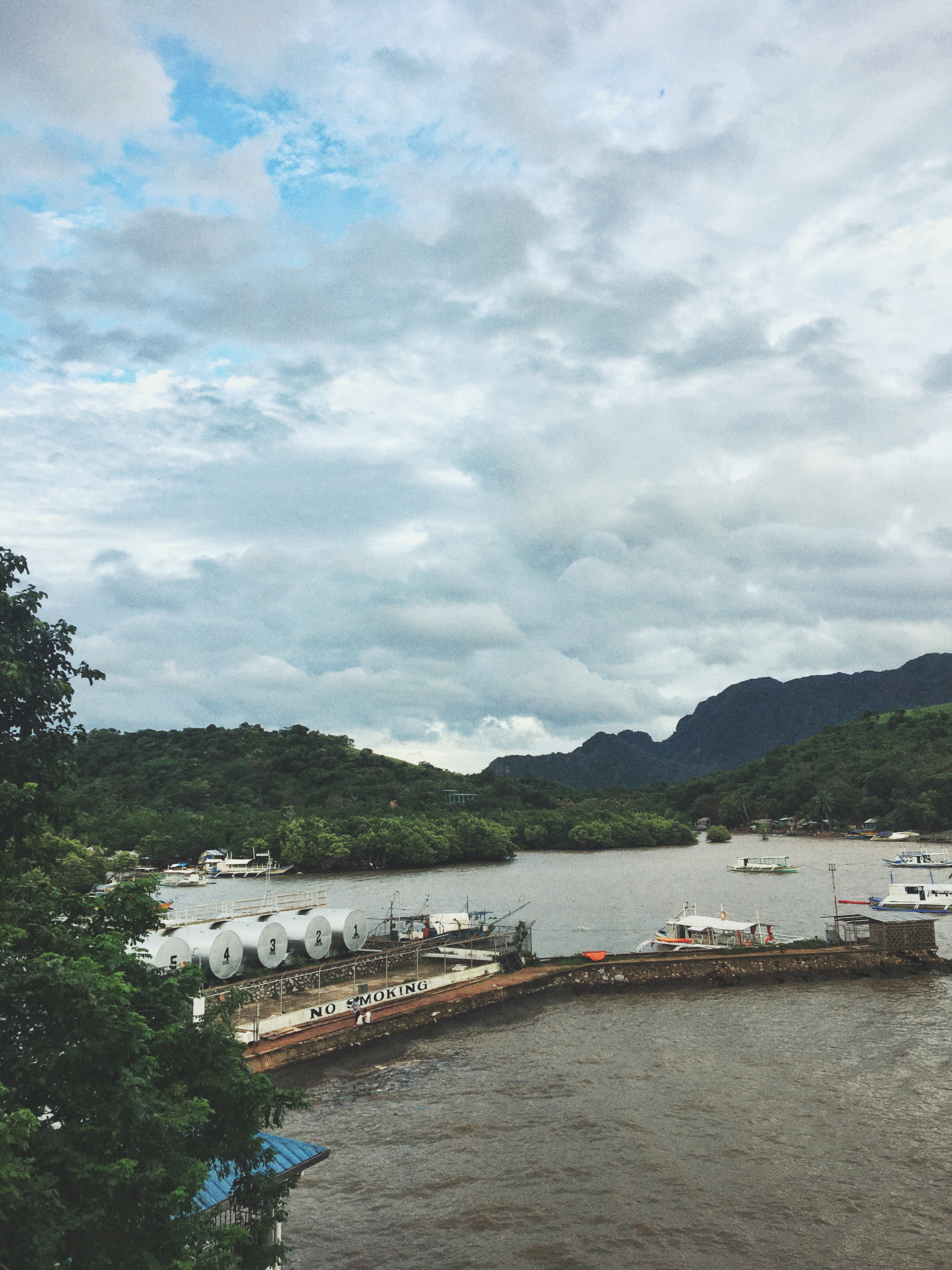 One of the nearby attractions that I managed to find was
Maquinit Hot Springs
. The roads were waterlogged and muddy from the preceding typhoon, although this did make for a bit of off-roading fun. I'd highly recommend this as a sundowner activity; it wasn't too full by any stretch and the piping hot water was certainly quite relaxing.
I had booked the Super Ultimate Island Tour for Day 2. Although run by different operators, the tours in Coron all seem to be a standard price, so there's very little chance of getting fleeced here. Where they might make a quick buck off you is renting you aqua shoes for the day, or selling you water at an inflated price. My pickup arrived at 8.30 and I was on the boat shortly before 9am. We waited until all 18 passengers had arrived and then set off on the tour.

With the preceding typhoon, apparently the colour of the water at some of the locations had changed. Nonetheless, we would still see most of the attractions, the first being Kayangan Lake. A short, steep hike up and then down awaited us. The route was a little crowded with at least one other tour group ahead of us, but the lake itself was more than large enough to swim in. From there, we headed to Barracuda Lake (or Luluyuan Lake), another swimming area boasting crystal clear waters.

The rest of the Ultimate Island Tour A stopped off at the following places:

Green Lagoon
Twin Lagoon
Skeleton Wreck
Siete Pecados Marine Park
Malwawey Coral Garden
Banol Beach

This was a truly magical travel day as far as experiences go. Any concerns I'd had about Coron being overhyped were safely put to bed by the feeling of swimming amongst some of the most awe-inspiring landscapes I'd ever seen.

This place felt positively pre-historic and otherworldly, almost as if we'd landed in the set for Jurassic Park.

The next day I'd planned on doing an island tour which would me out to the stunning Malcapuya Island, but unfortunately the coast guard had issued a warning which prohibited boats from going out to those islands. A little deflated but not defeated, I hired a scooter once again and figured I would ride out in search of some beaches along the Busuanga coastline.

I was not disappointed. The open roads, lush scenery and lack of traffic made this a blissful day. I had scouted a beach about 40km from Coron Town called Alam Indah, so I set off in search of it, periodically checking Google Maps, but I was a bit disappointed to find out that it was closed. I carried on meandering along the 'highway' stopping off briefly at some of the smaller beaches like Palatpat and Rio Playa, and eating a delicious meal of pancit (traditional Filipino noodles) at a seafood restaurant in Old Busuanga. At around midday, I figured it would be a waste if I headed back to town so I went even further north in search of Ocam Ocam beach, about 70km from Coron Town. After missing the turn-off a few times, I managed to find a slightly treacherous gravel track that led to a tiny village alongside the beach.

The solitude here is almost addictive. As I mentioned earlier, there's very little in the way of development, and I really do hope it stays that way. The beach itself was adequate, but if you're looking for a place to escape the crowds on your own terms then this is it.

After some alone time on Ocam Ocam beach I managed to find a boutique hotel called La Estancia Busuanga. I took some time to have a meal here before setting off back to town. Hooning it back along the highway, I ended up back at my hotel about an hour and a half later. Sunburnt but content, I settled down with a fruit smoothie at Summer Cafe, a coffee shop which became something of a haunt for me during my short stay here.

Exploring islands by scooter/motorbike one of my favourite things to do. It allows me a sense of freedom that I wouldn't normally get elsewhere. Despite missing out on the island tour, I quickly came to adore Coron for its peaceful nature, quaint island charm and of course, its staggering natural beauty. This truly felt like the last unconquered frontier; something which is rare in today's era of travel.

Sunburnt yet satisfied, I caught my airport transfer around mid-morning the next day and waited for a couple of hours at the truly antiquated Busanga airport before being whisked away to El Nido.